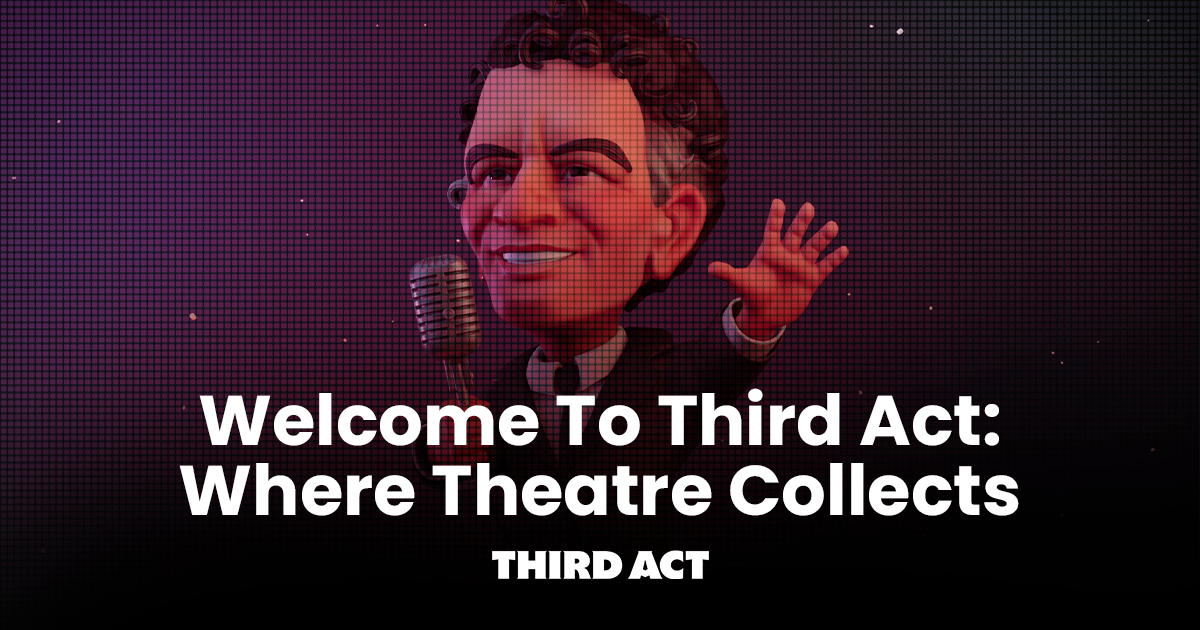 Third Act, theatre's first NFT marketplace, is officially live. We hope that you join us on stage. Together, we can bring theatre into the future.
We've been in rehearsals for months, but now we're feeling that opening night excitement. Why? Because Third Act has officially launched! For those who don't know, Third Act is theatre's first NFT marketplace. We hope to be a space where fans from all over the world can come to connect over a shared passion for theatre, buy and sell unique digital collectibles, and maybe even brag about their collections.
Tons of industries are using NFTs in interesting and innovative ways, and theatre should be no exception, and to say we're thrilled to be the ones making that a reality would be an understatement!
There are so many reasons why NFTs make sense for theatre. Did you know that only 20.45% of theatre productions recoup their investment? That doesn't just affect deep-pocketed investors, it affects the people who work hard to bring theatre to life. Actors, writers, crew members, and ushers, all rely on a show's success to keep food on the table. With NFTs, theatre productions can open up a new stream of revenue to help keep their shows going. That's why on Third Act, a percentage of every transaction goes back to the people who make theatre, well, theatre.
Not only will the people working on theatre benefit from NFTs, but theatre lovers will too. Theatre fans are the most passionate in the world. NFTs allow fans to share that passion with like-minded folks and buy, sell, and auction awesome digital collectibles that can't be found anywhere else. It's a whole new way for theatre fans to express themselves, collect memorabilia, all while supporting their favorite shows and personalities.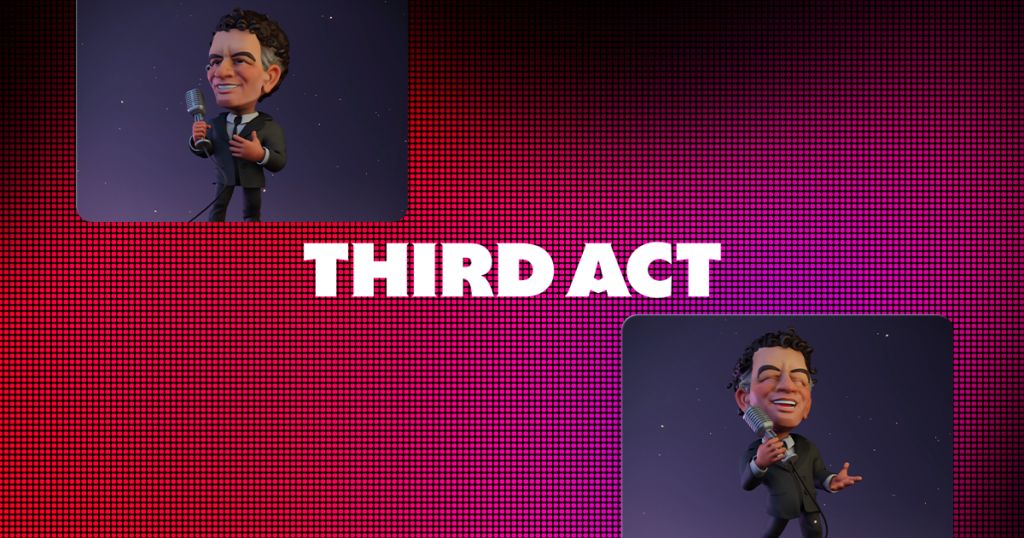 And don't worry, NFTs aren't as complicated as some people make them out to be.
Third Act's platform is smooth, intuitive, and theatre-fan-friendly. You can pay for everything on the site in USD with a credit card (no need to go through some crazy crypto connection). Selling on Third Act is just as easy. We work with you and your team to help mint, promote, and sell NFTs. Everything from buying to selling on Third Act is safe, secure, and easy as one of the waitress's pies.
A lot of the discussion around crypto and NFTs has focused on the environmental impact. We wanted to build the best NFT marketplace we could for the environment. That's why we built our platform on the Hedera network. Using Hedera allows every transaction made through the Third Act marketplace to not only be secure and decentralized, but also environmentally friendly. In fact, every transaction on Third Act costs less energy than a swipe of a Visa card.
We're excited to begin to foster our community and bring theatre digital!
We hope that Third Act is more than a marketplace, but a space where fans can connect with one another. The site is live and ready to go. You can start by making your profile here. And if you have any questions, whether it be about NFTs, crypto, the site, or whether we're team Valjean or team Javert, drop us a line on Twitter on Instagram.
We hope to see you on stage!