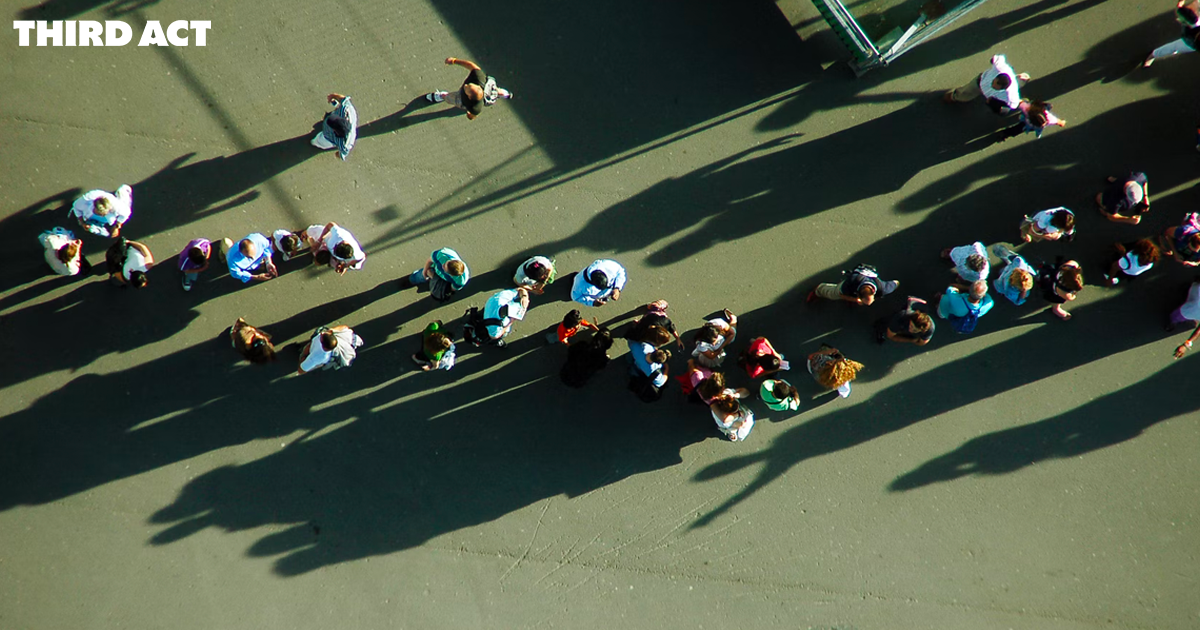 One of the biggest hurdles facing the theatre industry is accessibility. For those who aren't financially privileged, high price points for tickets make shows hard to see. Long hours of being underpaid (or not paid at all) can make the long road to becoming an actor, writer, or composer extremely difficult. And then there's the matter of making theatres physically accessible so everyone can enjoy the show.
There are some great folks doing the work of trying to make theatre and theatre careers available to everyone, regardless of race, class, or gender:
Theatre Producers of Color announced a tuition-free program to help aspiring BIPOC producers enter the industry.
The Roundabout Theatre Company announced a directing fellowship to support groups that have historically been denied positions in theatre directing.
Those just are just some examples of folks working to make theatre accessible. And as the industry moves into a digital future, it is important to keep accessibility at the forefront of the conversation.
Recently, it was announced that The Wrong Man would become the first NFT musical. The response from theatre fans was mixed, to say the least.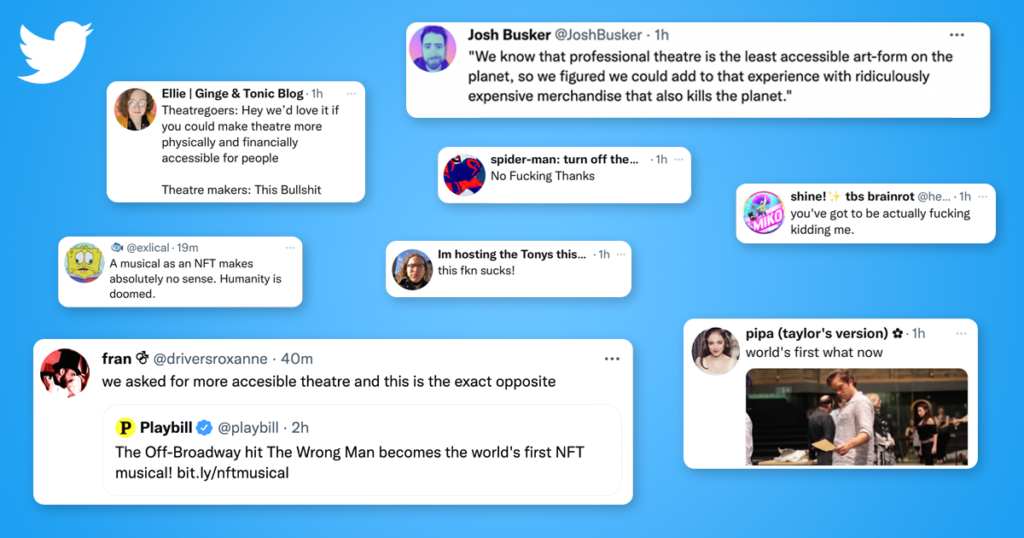 Most of the responses cited the fact that theatre fans have long called for the industry to be more accessible. Due to the exclusive nature of NFTs, turning your musical into one is heading in the wrong direction. With NFTs going for astronomical prices, gating your musical off by adding it to the blockchain prevents the average theatre-goer from seeing it.
While NFTs are exclusive and collectible, theatre should remain accessible and shared. NFTs should not be used to lock theatre productions behind a line of code, but instead, extend the story beyond the stage. Third Act hopes to help shows take advantage of this new technology while keeping theatre where it should be. On stage and accessible to the greater public.
NFTs on Third Act are collectibles about a show, and not the show itself. Think of the Third Act marketplace like a digital souvenir booth. Everything that exists on the marketplace is supplementary, the same way a tee shirt, mug, or hat would be. We would never lock an entire show off from the public by turning it into an NFT because theatre should be for everyone and not the few.
But even the digital collectibles surrounding a show should be easy to access. That's why everything on Third Act is listed in fiat currency, and sign-up is easy. With Third Act, there's no need to learn about confusing crypto conversions or how to link a wallet. Anyone can access our marketplace to buy and sell NFTs with nothing more than a few mouse clicks.
Digital collectibles should enhance the fan experience, not keep fans from seeing and experiencing a show. And they should be used to support the theatre industry, especially in such a tumultuous time.
We believe that more shows, and more people seeing them, is good not just for fans, but for the world. That's why a percentage of all Third Act transactions, from now until forever, go right into the pocket of theatre-makers. This means more money for writers, actors, directors, and musicians. All of the people who make theatre special.
As the industry moves towards an inevitable digital future, we must remain steadfast in keeping theatre accessible. Because it's not just one person who makes theatre. It's everyone.