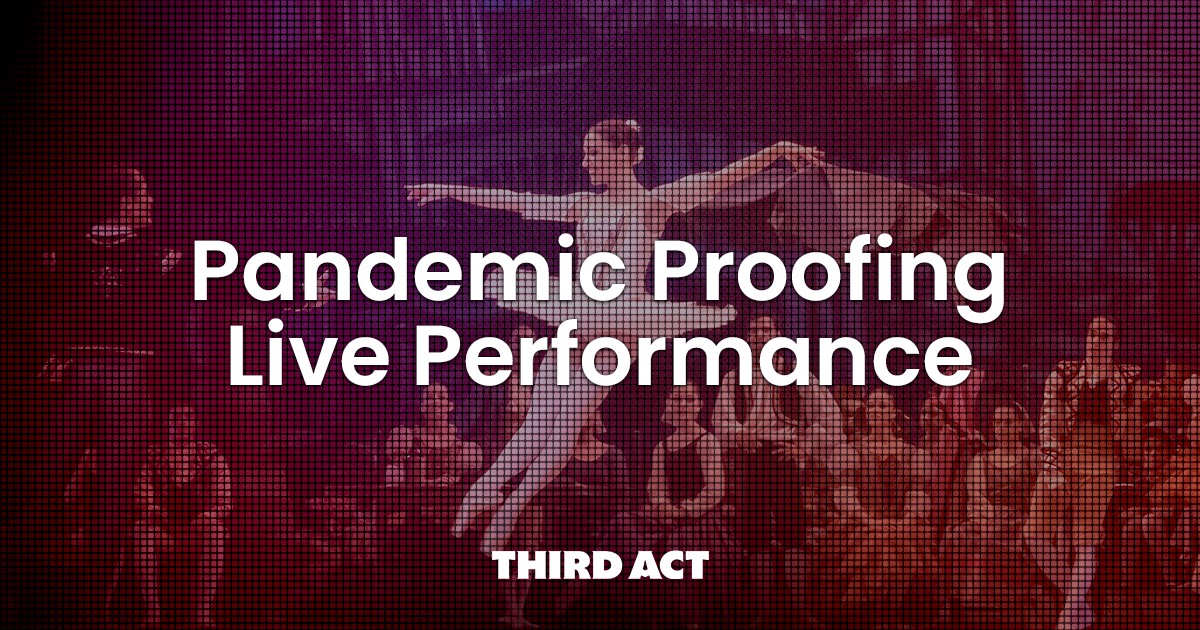 On September 14th, 2021, Broadway officially reopened. Stars like Lin-Manuel Miranda and Kristin Chenoweth welcomed audiences back to shows like Wicked and Hamilton. The Lion King also reopened, with director and costume designer Julie Taymor thanking fans for their courage.
The reopening comes after almost two years since Broadway went dark. The COVID-19 pandemic forced the epicenter of theatre to close its doors in March of 2020. While many of the country's industries were affected by the pandemic, New York was hit particularly hard. 66% of the city's entertainment industry jobs were lost due to the pandemic, the tourist sector, which brings in 67 million visitors and nearly $70 billion per year, shuttered. Broadway, a $1.8 billion industry, was forced to close, and unlike other entertainment venues like sports games, museums, and zoos, stayed that way until only recently.
With the introduction of the vaccine in the spring of 2021, it seemed like things were looking up for the summer. Mayor De Blasio even announced that the summer of 2021 would be "…an amazing summer in New York city."
However, COVID-19 variants have reared up across the globe. Unfortunately, New York City hasn't been spared. This raises a question that no one wants to ask. How long will this Broadway reopening last? And while that question, at least for the moment, remains unanswered, there is another question that can be answered. How can we pandemic proof live performance, specifically theatre?
There are a couple ways the live entertainment sector, and theatre in particular, can "pandemic proof" themselves. One short term answer to revenue issues may lie in an emerging digital commodity called an NFT, or non-fungible token.
Though there are many applications, NFTs are, simply put, digital collectibles. Shows may be able to use NFTs to supplement revenue lost during closures. While fans of a show like, for instance, Come From Away may not be able to go and see the show, they can still buy unique, one-of-a-kind collectibles on digital marketplaces like Third Act, which shares 10% of all associated sales with the productions that they partner with.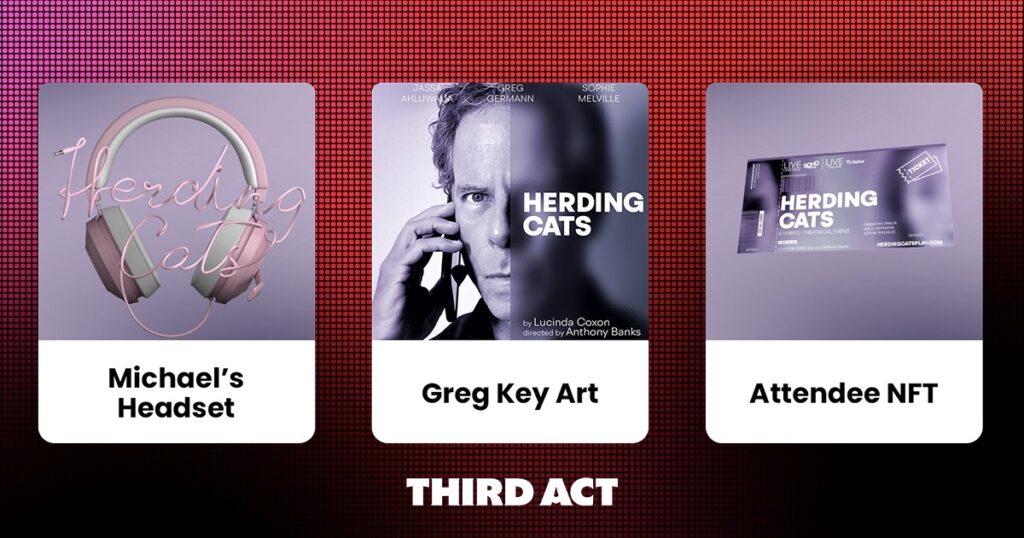 Shows are already taking advantage of NFTs and companies like Third Act. The play, Herding Cats, took advantage of Third Act's ability to digitize merchandise, opening themselves up to an entirely new (and global) stream of revenue for the show, which premiered in London and online in a live streaming event. Diversifying a production's revenue stream, and taking it digital, is just one way to protect against the risky business of theatre, including future shutdowns. Productions will be able to generate income from entirely online purchases, which means they would no longer have to rely solely on physical audiences attending events to generate revenue.
Herding Cats can also be seen as an example of a longer term solution when it comes to circumventing the negative consequences of shutdowns. Live steamed theatre performances will be a crucial new tool in productions' revenue streams. Herding Cats was streamed live via Stellar Tickets to much success. If future shutdowns were to occur, other productions could adopt this strategy in order to recoup losses by having fans buy digital tickets and attend virtual shows. Fans could also purchase digital merchandise within these digital spaces. This new metaverse will allow theatre productions to find alternative forms of revenue that could keep them afloat when live theatres are forced to go dark.
The show Hamilton is another example of live streaming success. During the pandemic, Disney released the popular musical on its Disney+ platform. The results were staggering. Around 2.7 million households streamed the recorded version of the show, far outpacing the number of people who saw it live in a theatre.
While not every production has access to a platform like Disney+, the internet is a democratizing force that allows almost anyone with the will a way. And even when the pandemic is over for good, theatres should consider these digital revenue options. Productions that do might be able to avoid becoming the almost 80% of productions unable to recoup their losses.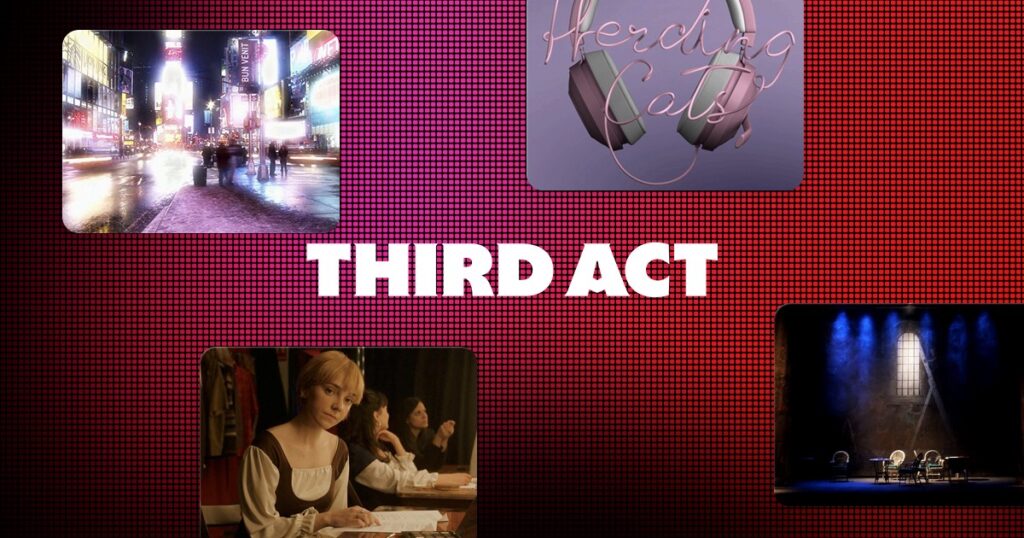 While there's nothing like the excitement and shared experience of a live theatre performance, thinking about ulterior modes of revenue, especially in the digital space, is a necessity for productions in the day and age of COVID-19. The unfortunate reality is that the pandemic is not over, and until it is, theatres and theatre productions should be on the lookout for new domains where their shows can live that will keep money coming in during extensive, unplanned intermissions. Because while going dark due to COVID might be temporary, nobody wants a permanent shutdown.