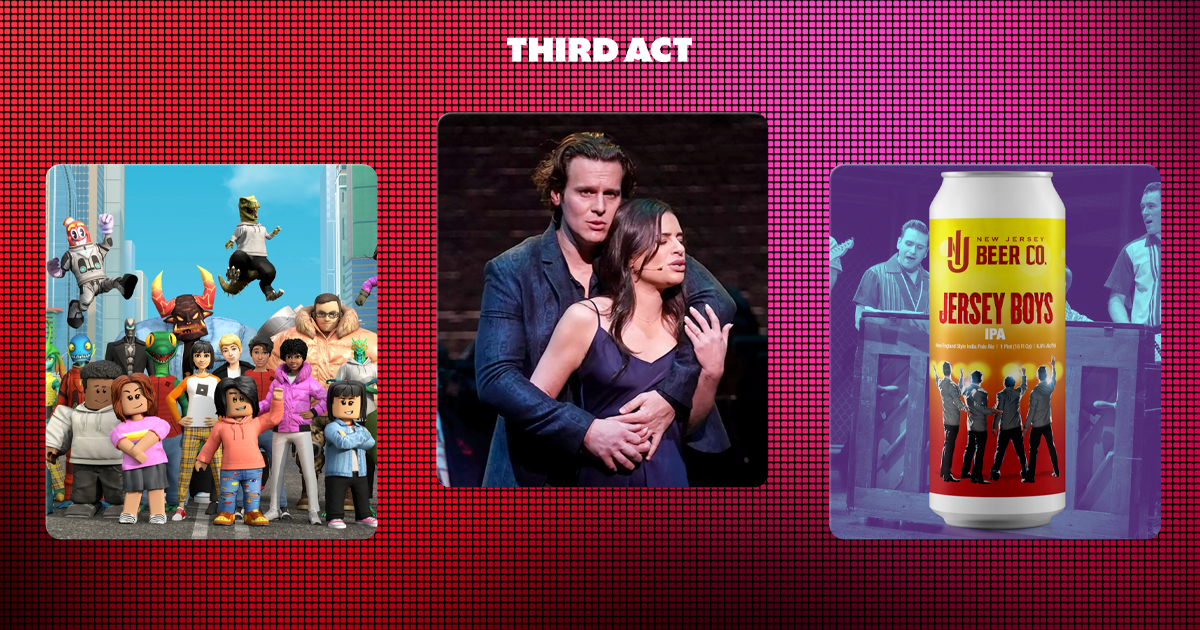 A beer fit for a Jersey boy, Groff and Michele get a doc, and Roblox brings a fashion-forward step to the metaverse.
A release date for the new documentary, Spring Awakening: Those You've Known has been announced. May 3rd, 2022 will be a date when many a theatre kid will take off work or school to stay in a watch the documentary about the beloved musical.
Spring Awakening first opened at Broadway's Eugene O'Neill Theatre in 2006. The musical, an adaptation of German playwright Frank Wedekind's dark drama, launched the careers of many actors. Jonathan Groff, Lea Michele, John Gallagher Jr., and Lauren Pritchard are just a few of the names who saw turns in the production.
In fact, the original production launched both Michele and Groff to careers beyond the stage. The musical is often viewed as a landmark in the art form, and fans will surely get a behind-the-scenes glimpse when the doc drops in early May.
Kinky Boots will see an off-Broadway revival. The Tony Award-winning musical first opened on April 4, 2013. It ran for six successful years on Broadway. The show continues to be presented worldwide, but this will be the first return to NYC since closing in 2019. 
"We are over the moon to be bringing this beloved show back to New York for audiences to feel the joy once again," producers Daryl Roth and Hal Luftig told Broadway World. "Kinky Boots has so much heart and reminds us to be unashamedly ourselves and raise each other up, which is exactly what we need at this moment in time. We can't wait to see fans old and new dancing, singing, and leaving the theater with full hearts and open minds."
Featuring 16 songs by Cyndi Lauper, the show has won every major award available to a musical theatre production.
I love you beer and if it's quite alright, I'll drink you beer. No, folks, that's not a Homer Simpson quote. That's not even a Jersey Boys quote. It's a quote that is completely made up in order to tell you that Jersey Boys, the jukebox musical based on the music of Frankie Valli, has released a beer.
The IPA (Indian Pale Ale for the non-beer snobs, aka most normal people) boasts an abv (alcohol by volume) of 6.8%. Brewed with a special yeast blend, the frothy beverage tastes like orange sherbet, mango, and coconut. So, even though you'll be singing December, this beer is perfect for the upcoming summer months. 

After being suspended by COVID-19, Jersey Boys made its return to the stage last November.  The show currently stars Jonathan Cable as Nick Massi, Aaron De Jesus as Frankie Valli, CJ Pawlikowski as Bob Gaudio, and John Rochette as Tommy DeVito.