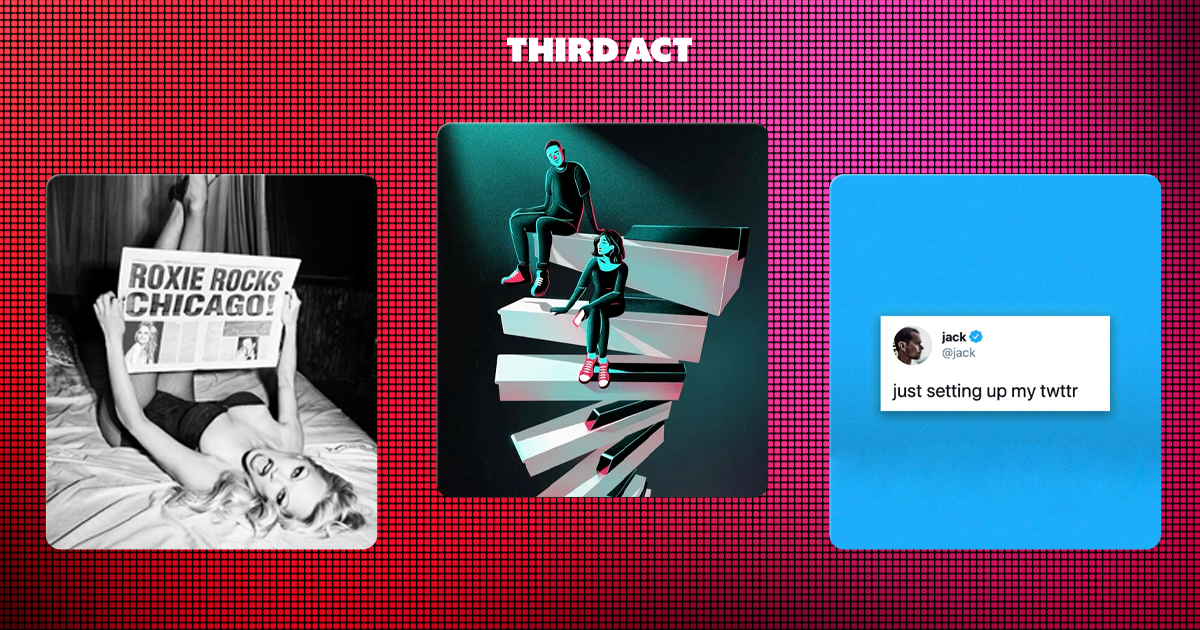 A new TikTok musical, a certain tweet loses its value, and a star makes her Broadway debut. All of that, and just one more, in this week's NFTheatre News.
For Joe Kessler, the head of UTA IQ, NFTs have become a point of fascination. The Web3 and analytic division of United Talent Agency conducted a survey to get a better idea of where NFTs stand.
1,500 teenagers and adults, ranging from ages 16 to 54 were surveyed. Of those surveyed, 6% of respondents owned NFTs, while 38% wanted to purchase one. Extrapolating that gets you a potential market of 65 million people. Most of these folks are male (59%), millennial (62%), and have an average income of around $90,000. But among those people who hoped to one day own an NFT, 48% of them were female, while 10% were Black, 12% Asian, and 15% Hispanic.
69% percent of the respondents, however, did not know how to purchase an NFT. This points to a lack of education in the market. Something that the industry will have to grapple with going forward. And while education is certainly at the forefront of importance, creating a marketplace with an easy learning curve is also a possible solution to the issue.
Actor Pamela Anderson, perhaps most known for stint on Baywatch, is hanging up her one-piece swimsuit, opting instead for a pair of dance shoes.
The Raw Justice star recently made her Broadway debut in Chicago. The musical, which originally opened in 1975 and is the longest running American production, has seen a stable of stars take the stage. Billy Ray Cyrus, Christie Brinkley, and Modern Family's Sofia Vergara are just a few of the non-Broadway actors and celebs to take the stage in the production.
Anderson, who starred in Scary Movie 3, plays lead Roxie Hart, a woman with dreams of vaudeville stardom who never gets her shot, despite being married to powerful gangster Al Cappeli .
Her run is expected to last 8 weeks. "She just looked like she was having a great time at the end of the show," an attendee said to People after Anderson's debut.
During the Broadway is Back initiative, TikTok featured live performances of shows like Lion King, Wicked, and Waitress. But now the popular social video sharing site will be bringing audiences a new original musical.
TItled For You Paige, a play on the in app hashtag For Your Page, the musical will perform live from a theatre in New York. But the show will only be accessible through the app.
The new musical is inspired by real creators. Main character Landon (Roman Banks) teams up with his best friend Paige (Sri Ramesh) on a TikTok song inspired by her favorite book series. When his video goes viral, and he is thrust into the spotlight, Landon leaves Paige behind. But when a producer offers Landon the job of a lifetime, he will have to enlist Paige, along with some of the TikTok community, to turn his show into a success.
It's not all rainbows and sunshine in the NFT world. Sometimes, a project (of token) flops. In this case, it's the latter. Crypto entrepreneur Sina Estavi found out the hard way that not all that is non-fungible is gold when he attempted to resell an NFT of the first tweet by Twitter CEO Jack Dorsey.
Estavi originally paid $2.9 million for the NFT of Dorsey's tweet which was, "just setting up my twittr" (misspelling and all). But upon attempting to resell the asset, Estavi was disappointed to find that the desire for the billionaire's tweet just wasn't there. The resell went for only $6,800.
"My offer to sell was high and not everyone could afford it," Estavi first told Reuters via Twitter direct message. "It's important to me who wants to buy it, I will not sell this NFT to anyone because I do not think everyone deserves this NFT."
And while not everyone may not deserve this NFT, there is one guy who may not deserve a mutli-million dollar resale.