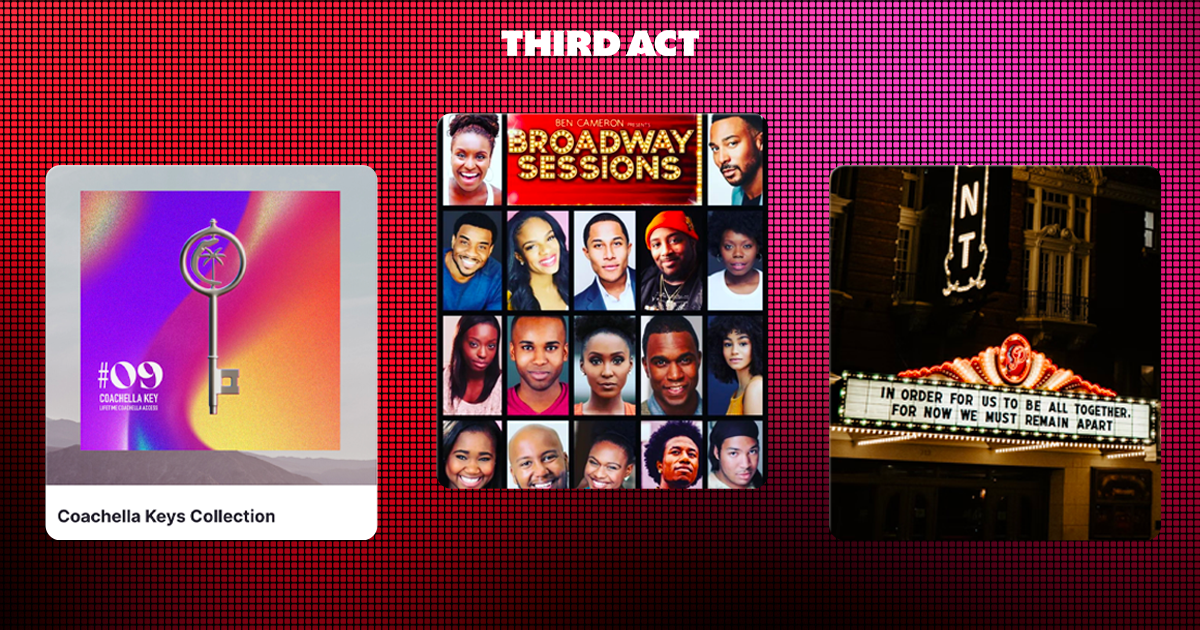 Countries legalizing crypto and cabarets celebrating Black Voices, this week brought some (mostly) good Theatre and NFT news.
The music festival plans to offer 10-lifetime passes to fans as a part of its Coachella Keys Collection. The NFTs will serve as tickets to all future festivals and grant access to Coachella virtual events that run during the year.
This offers an interesting look into the utility of digital collectibles. Live entertainment can take advantage of NFTs to offer fans who purchase digital collectibles exclusive benefits.
On Thursday, February 3rd, Broadway Sessions, a long-running, celebrated musical variety show hosted its 6th annual Black History Month celebration. Notable names included Anastasia Talley, Charl Brown, and Zonya Love, among others.
Broadway Sessions is an evening of musical performances, games, and features an open mic.
India, a country of more than 1.3 billion people, made moves some see as the beginning phases of legalizing cryptocurrency. During a speech to parliament, Finance Minister Nirmala Sitharaman referred to the country's shift towards digital assets. In the speech, he included talking points about a 30% tax on all transactions, as well as plans to create a digital rupee.
It hasn't been explicitly stated that the country will be legalizing crypto. However, the shift in tone from the country's leadership seems, at least to exchanges and investors, to point in the direction.
As theatre sees new COVID-related closures, the Broadway League attempts to avoid an industry spanning shutdown. "We have always said that safety is our number one priority. Of course, I'm sorry that four shows have to go down, but I'm also proud that we have 28 shows performing," St. Martin told Broadway News.

As the industry suffers from pandemic shutdowns, producers are seeking a way forward to keep revenue coming in. Digital collectibles and NFT drops may be one solution.