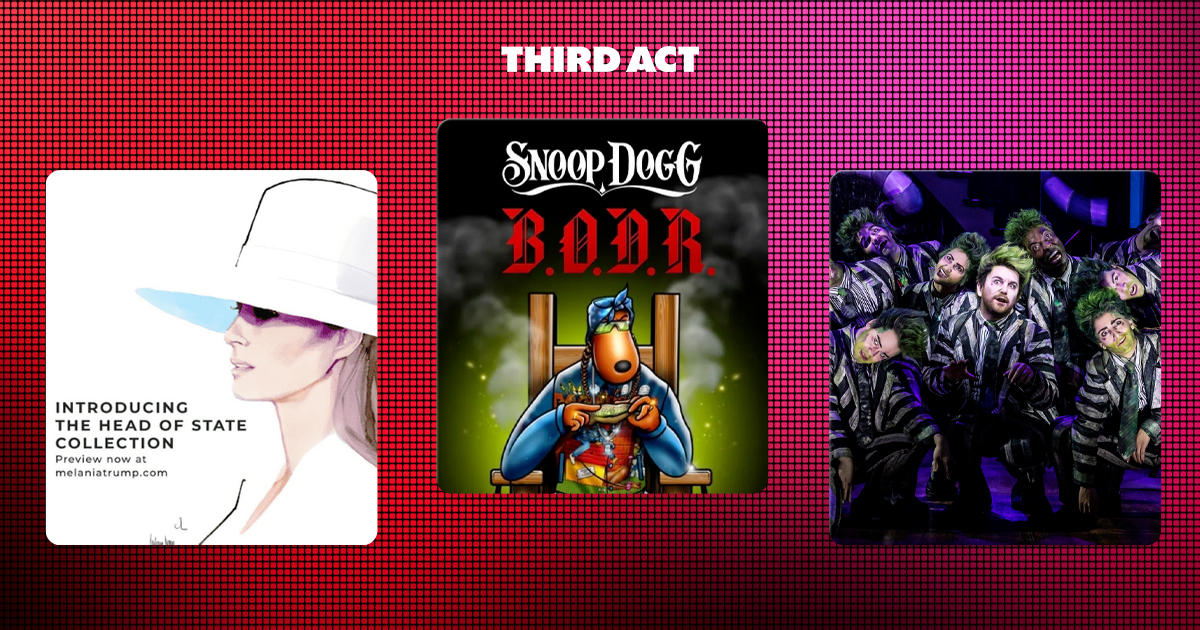 This week's headlines had us thinking about saying Snoop Dogg's name three times and summoning him like Beetlejuice so that he can hand out free tickets to Daniel Craig's Macbeth. It's the NFT Theatre News Roundup for Friday, February 18th.
The former first lady recently sold an NFT sketch of her likeness. However, the final bid came from a virtual wallet belonging to the same organization that launched the project. The collectible sold for $185,000 and is the first in a line of $50 NFTs the first lady will release. Hopefully, she has enough money to buy them all up.
The latest production of Macbeth will offer 2,022 tickets to students so that they can see the show for free. The initiative is designed to increase access to the play. The production will team up with organizations to offer tickets to traditionally underrepresented groups.

Daniel Craig, who stars as the titular character, announced the program during The Late Show with Stephen Colbert. The play is directed by Sam Gold and also stars Ruth Negga opposite Craig.
Coming off the heels of his Super Bowl performance, rapper and entrepreneur Snoop Dogg plans to make Death Row Records the first NFT record company. "Death Row will be an NFT label," Snoop, aka Calvin Broadus Jr., told Fortune. "We will be putting out artists through the metaverse…Just like we broke the industry when we was the first independent to be major, we want to be the first major in the metaverse."

The rapper is not an NFT newcomer. He has his own NFT collection under the alias Cozomo de' Medici.
Beetlejuice returns to Broadway this April. This comes with good news for those who missed the opening run, as the full cast of that original run will return. Tony Award nominees Kerry Butler and David Josefsberg, along with Obie Award Winner Adam Dannheisser, are just some of the names who will take the stage at the Marquis Theatre on April 8th.

The box office for this show opens today, February 18th.