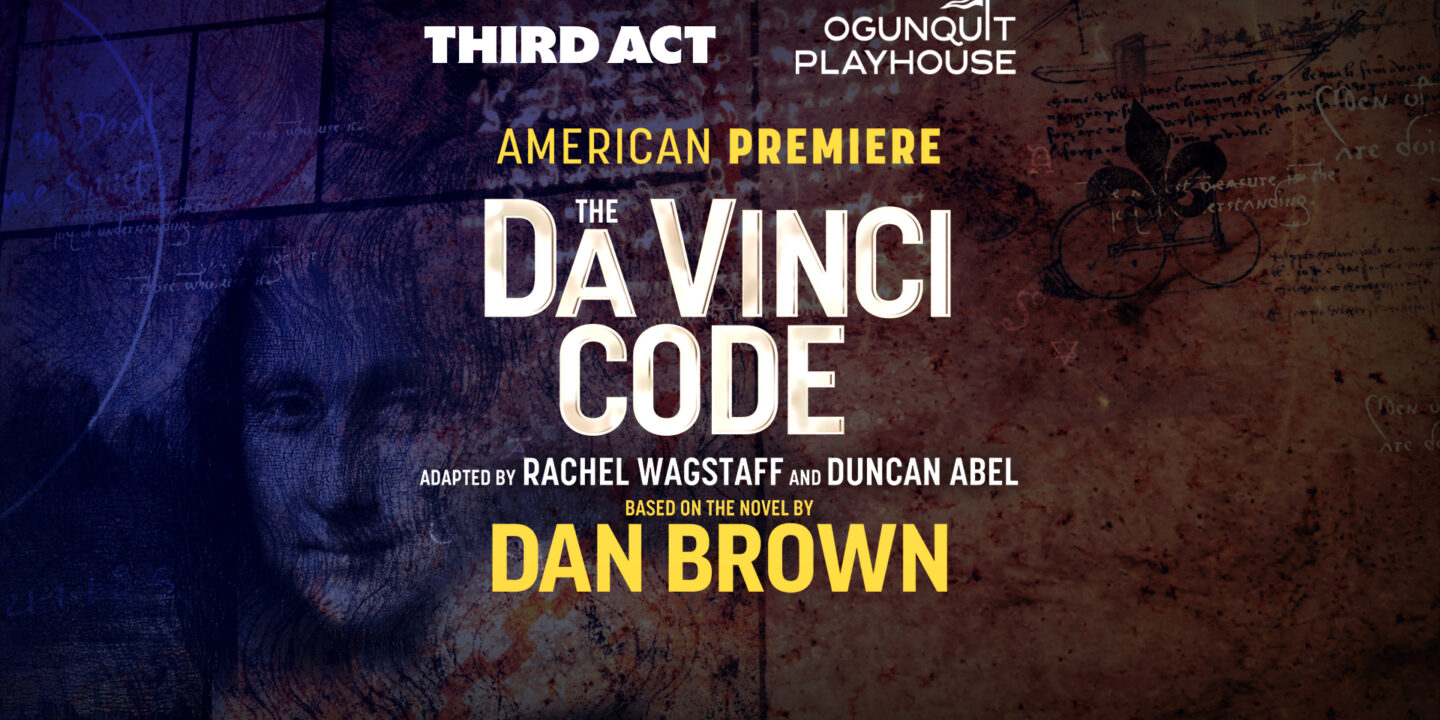 New York City, September 5, 2023 – Third Act, a cutting-edge digital collectibles platform, and Ogunquit Playhouse, one of the country's premier regional theaters, have joined forces to bring theater fans an elevated experience through unique digital collectibles. Launching with The American Premiere of Dan Brown's The DaVinci Code adapted by Rachel Wagstaff and Duncan Abel at the Ogunquit Playhouse, Third Act will offer exclusive, authentic scenes from the highly anticipated theatrical performance in the form of unique digital artworks, which can be purchased here.

In this groundbreaking collaboration, Third Act and Ogunquit Playhouse have crafted these digital collectibles to immortalize key moments from The Da Vinci Code, allowing theater enthusiasts to own a piece of the American premiere. Each collectible is minted on Third Act using the eco-friendly Hedera Hashgraph technology, ensuring sustainability while preserving the essence of the live theatrical experience.
"We are so excited to enter the world of collectibles. They lend themselves naturally to the world of The DaVinci Code."
-Carol Chiavetta, Director, Marketing and Communications.
Seventeen carefully crafted set designs from The Da Vinci Code will be transformed into unique tokens, each capturing a significant moment from the performance. These collectible tokens can be purchased individually or as a set of five as an exciting mystery pack.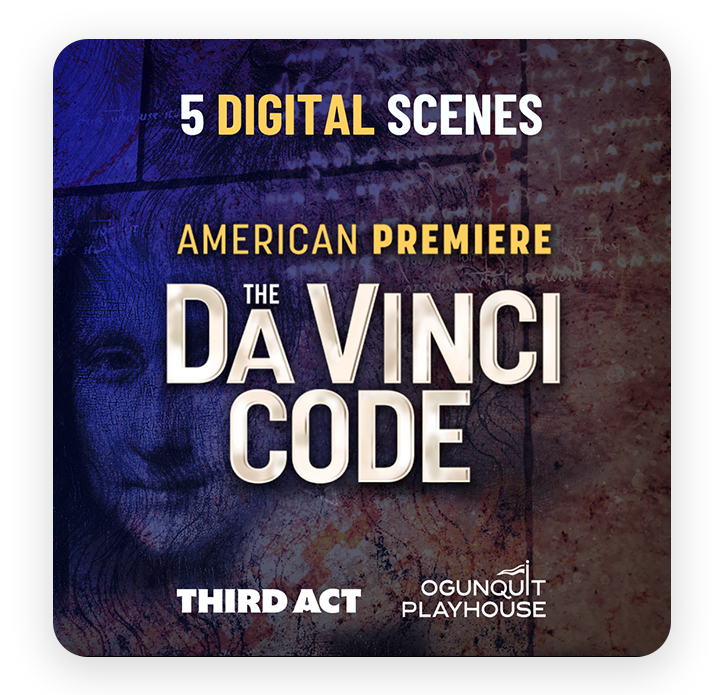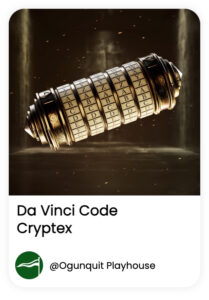 Fans who possess a complete set of all the scenes can redeem the highly coveted Cryptex token after the show's run. This exclusive token serves as a symbol of their dedication and passion for the show, making it a cherished memento of their theatrical journey. Founder of Third Act, Eric Neal, expressed his excitement about the partnership, stating,
"As The Da Vinci Code makes its American Premiere at Ogunquit, it's fit to mint first-of-their-kind collectibles for the show on Third Act. We're proud to mint a collection with great partners like these."
Third Act's user-friendly platform supports secure transactions through Stripe, ensuring a seamless and convenient experience for collectors. With these digital collectibles, theater fans can engage with their favorite productions in an innovative and authentic way, creating lasting memories they can cherish forever.
The debut of The Da Vinci Code's digital collectibles marks a significant step forward in theater engagement, allowing audiences to connect with their favorite productions like never before. The exclusive Third Act collection for The Da Vinci Code at Ogunquit Playhouse will be a must-have for theater enthusiasts and collectors alike.
For more information about Third Act and its partnership with The Ogunquit Playhouse, please visit www.thirdact.digital
About Third Act:
Third Act is theatre's first digital collectible platform, offering fans an exciting new way to engage with their favorite performances. Founded with a passion for enhancing the theatrical experience, Third Act leverages cutting-edge technology to mint one-of-a-kind digital artworks for theater lovers worldwide.
About Ogunquit Playhouse:
For 91 years, Ogunquit Playhouse has been the artistic gateway to Maine's southern seacoast, self-producing world-class Regional Theatre and inclusive Arts Education programs, nurturing a creative and communal hearth for all ages. This power coupling of The Playhouse and a quaint seaside village offers visitors and locals a wealth of fabulous experiences. Ogunquit is more than just a beach community, but a destination within a destination for vacationers from around the world. Visit ogunquitplayhouse.org and follow @ogunquitplayhouse on all social media platforms.
####