On December 20th, actor, singer, and Broadway star, Brian Stokes Mitchell will take the stage for the finale of his talk show, Crossovers Live!. But the "stage" in this case looks a bit different. That's because it's digital.
Stokes is used to moving between mediums. In fact, that's what Crossovers Live!, produced by Atomic Focus Entertainment and Stellar Tickets, is all about. The show features actors who have made the jump from stage to screen, something Stokes has done more than most. The actor, who won a Tony award for his role in Kiss Me Kate, has also been featured in television shows like The Fresh Prince of Bel Air and Frasier, and his filmography stretches four decades. And now Stokes is wrapping up his digital run with Crossovers Live!.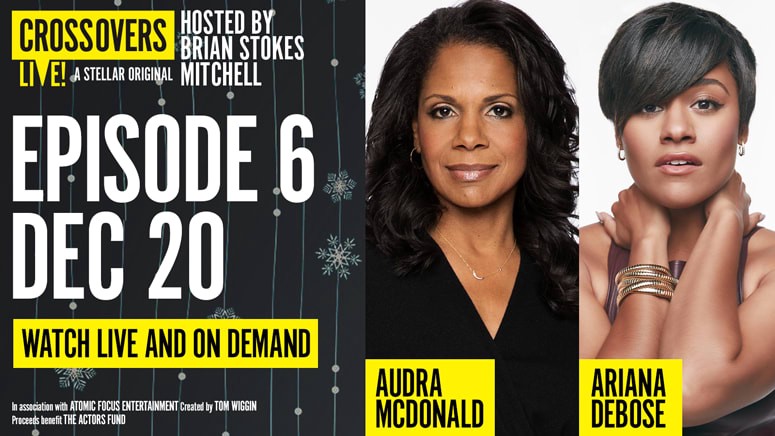 The December 20th finale will feature two actors who, like Stokes, have both made miraculous moves in multiple mediums.
A singer, actor, and dancer, Ariana Debose was nominated for a Tony Award for her role as Donna Summer in Summer: The Donna Summer Musical. Also part of the original cast of Hamilton, Debose featured prominently in the stage to screen adaptation of that show. She has also appeared in adaptations of musicals like The Prom and the newly released Spielberg remake of West Side Story.
Stokes's other guest will be actor and singer Audra McDonald. McDonald is most well known for her work on Broadway. But she has also been nominated for multiple Primetime Emmy Awards, winning one for her role in the television adaptation of Sweeny Todd. She has also won six Tony Awards (more performance wins than any actor), and is the only person ever to win all four categories.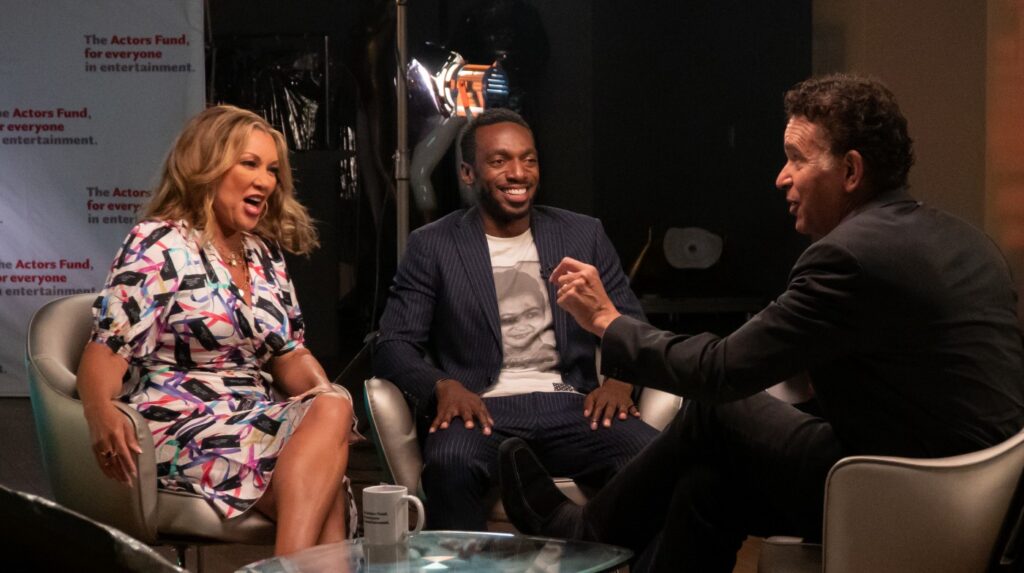 All three multi-hyphenates will be sharing the digital stage when the virtual curtain opens on the Crossovers Live! Finale on December 20th. And while their showbiz credentials are more than impressive, all three are trailblazers when it comes to theatre's newest frontier, one that will hopefully help propel the medium into a bright digital future.
Stokes, in collaboration with Third Act digital, has released a series of NFTs, digital collectibles that take advantage of blockchain technology to validate both authenticity and non-fungibility. Brian Stokes Mitchell's NFT series, featured exclusively on Third Act, sees the actor rendered in three, unique poses. The crooner's likeness is available for purchase through an auction running up until midnight on December, 20th.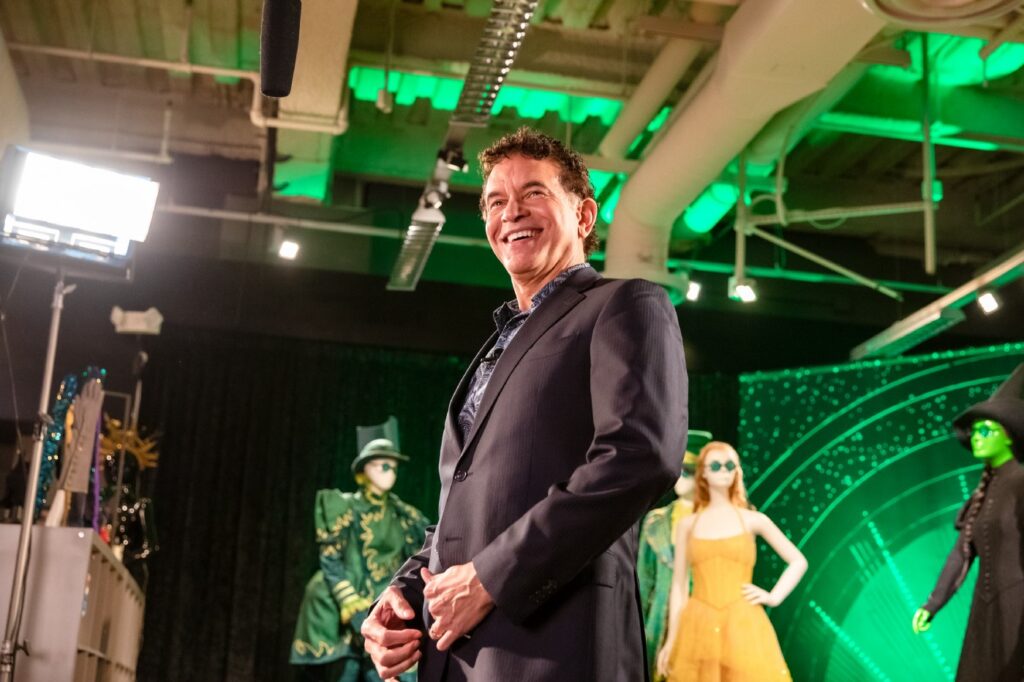 Along with Stokes, Crossovers Live! will be offering NFTs through Third Act. These NFTs feature quotes from a cast of successful Broadway stars who, just like Debose, McDonald, and Stokes, have enjoyed long careers both on stage and screen.
As the theatre industry dips its toes into non-fungible waters, so too are theatre fans. Known to be some of the most passionate fans in the world, theatre fans will no doubt find a lot of value in starting a new, digital collection through NFTs. And there seems to be no better place to start than with the Crossovers Live! collection.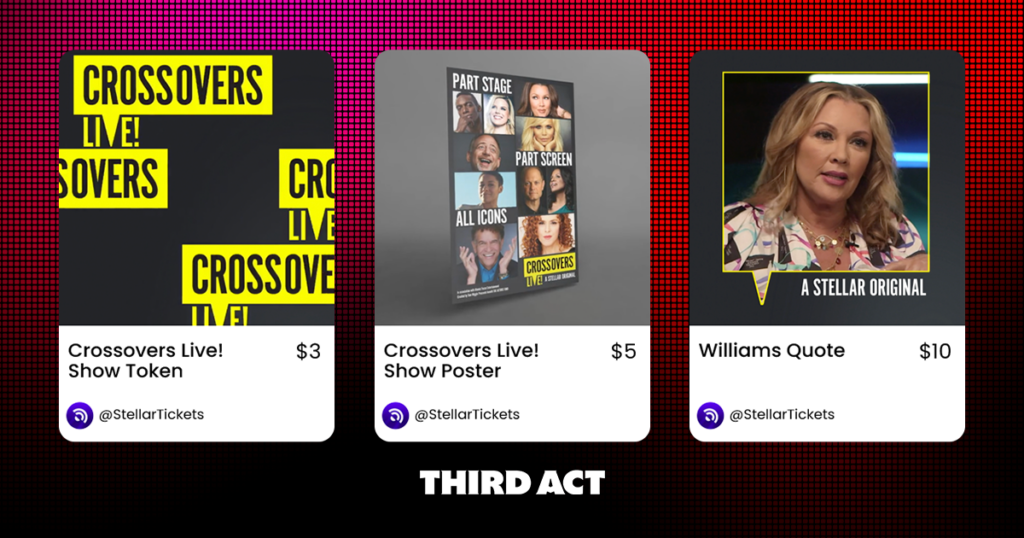 Offerings from the Crossovers Live! collection are eclectic. They include clips of the show's theme song, and a virtual ticket which is given to all those who attend the live stream. Along with those two selections, other NFTs feature a wide range of actors and composers from across the film and theatre world. Marc Shaiman, Kristin Chenoweth, and Daniel J Watts, are just a few of the theatre folk featured in the Crossovers Live! Series, which seemingly has something for theatre fans of every stripe.
The proliferation of NFTs in theatre will help offset the notoriously fickle finances productions often face by giving shows a stream of revenue that stays on even when the lights go off.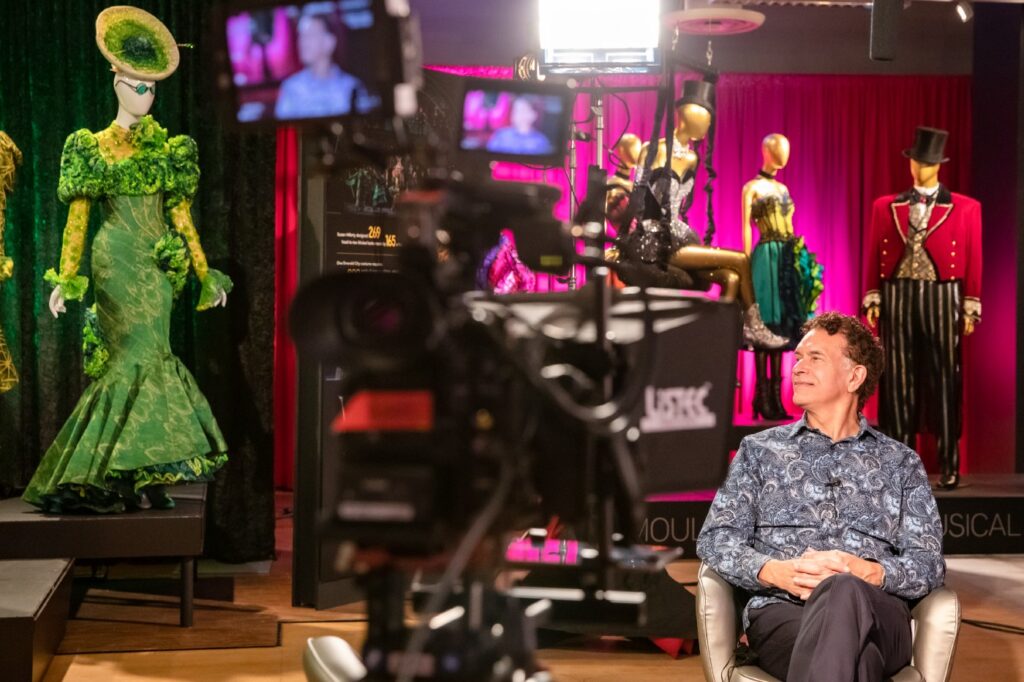 "The curtain never truly closes anymore," says Third Act co-founder Eric Neal. "Stories are constantly looking for new stages and Third Act NFTs provide this, before and after stage performances." Third Act offers their creative partners a percentage of each NFT sold through the marketplace, opening, like Neal said, an entirely new and accessible revenue stream for big and small shows alike.
Like Third Act, Crossovers Live! is on the forefront of theatre's digital revolution, bringing notable names to fans across the globe through the use of live streaming. The related NFTs mark another first digital step for the theatre world, and as more of theatre turns to digital avenues, like streaming shows and NFTs, steps will surely turn to leaps. The Crossovers Live! NFT collection is now available exclusively on Third Act. Sign up for Third Act today to become part of theatre's digital future. And be sure to catch the Crossovers Live! finale streaming live on December 20th, or any time after on digital VOD.