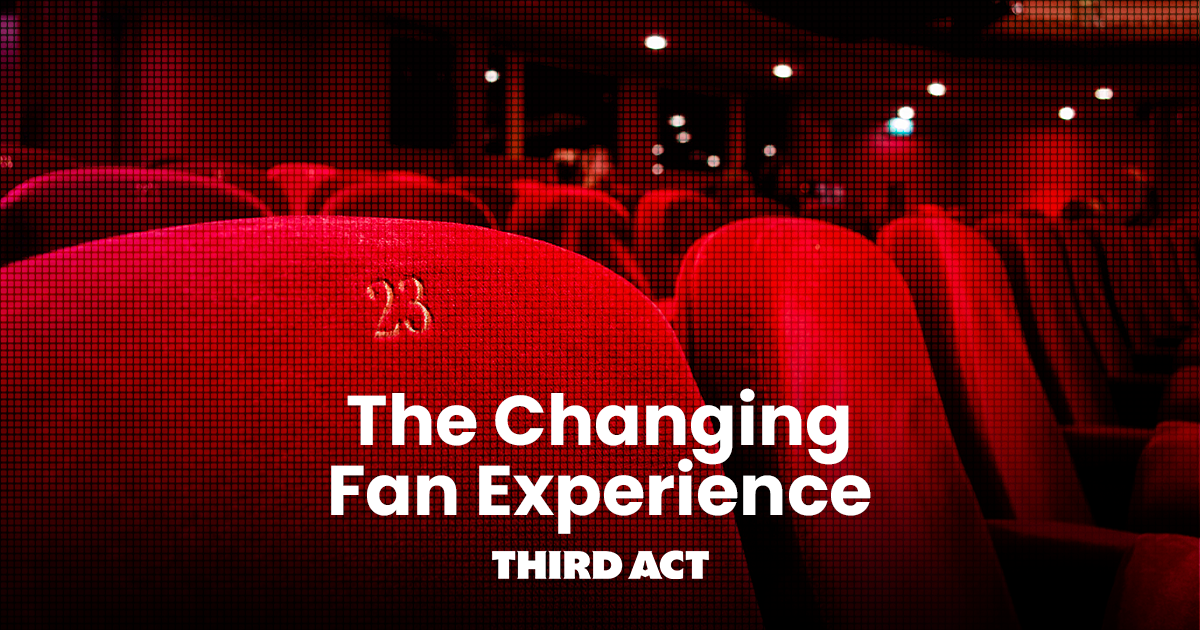 In a changing economy where the digital world is becoming more of a focal point, it is imperative for the live theatre industry to think of ways to lay claim to valuable consumer attention. When the lights go down and the phones go on silent, all eyes are on the show and the stage. But in order for productions to stay successful in the age of streaming services and digital second lives, the relationship between the fan and show needs to start changing. And in many ways, it already is.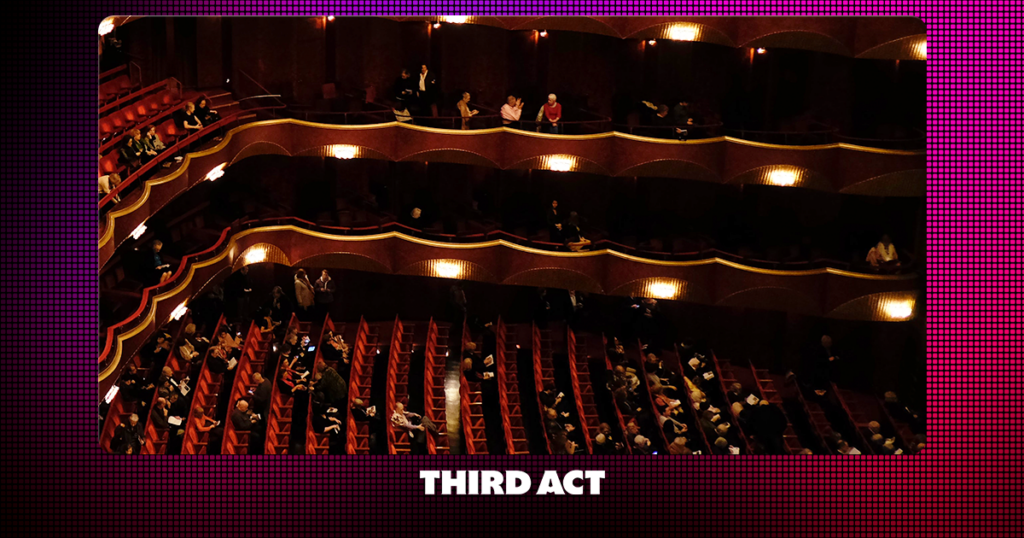 During the summer of 2020, Disney released a version of Hamilton on its streaming service, Disney+. This was a filmed version of the stage production and it turned out to be a hit, driving up downloads by 74%. Fans of the musical, even ones who had seen it or sung the soundtrack too many times to count, tuned in. Other streaming services have taken a similar route. Come From Away dropped in September of 2021 on Apple TV+. And there are streaming services that are focused solely on Broadway such as Broadway HD.
It seems as though Broadway has taken center stage in living rooms around the country.
But there are ways for productions to grab audience attention outside of streaming services. Born from the COVID-19 pandemic, "Ratatouille the Musical" is a great example of how the theatre industry can go digital and capture eyes 24/7. Created as a quasi-joke by 26-year-old Tik Tok user Emily Jacobsen, Ratatouille the Musical was a social media hit, garnering attention from hundreds of millions of users all watching and adding to the viral sensation.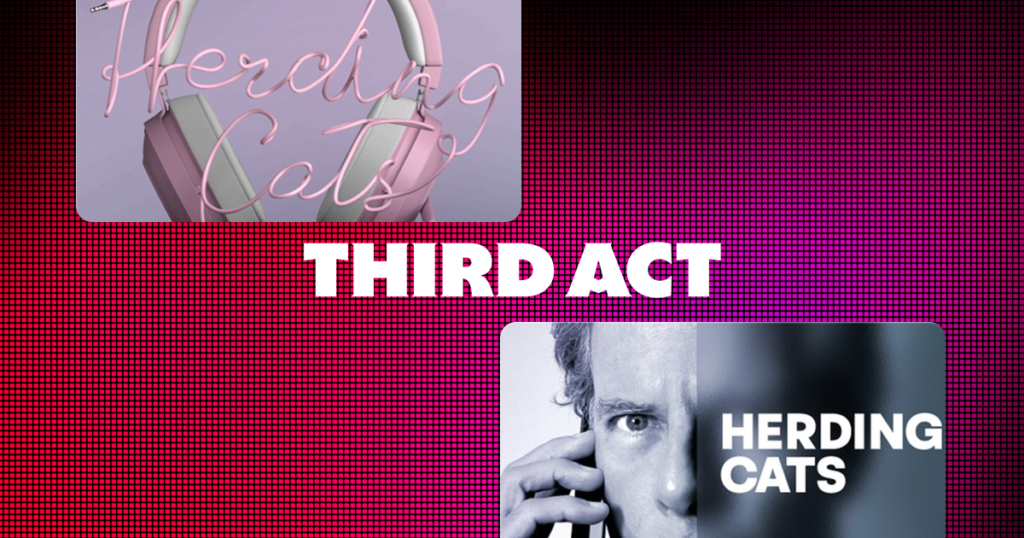 While Broadway and production companies aren't going to be forced to crowdsource their musicals from Tik Tok any time soon, it does go to show that theatre fans, especially in that newly coveted Gen-Z demographic, live online, and productions should take note.
New technologies that have gained a foothold in other industries are taking root in the theatre industry, and it's not just Tik Tok. NFTs, or non-fungible tokens, have taken the sports and gaming worlds by storm, as the technology allows fans to interact with the product at all times. Marketplaces like NBA Topshot and games like Axie Infinity become communities unto themselves. They are spaces for fans to connect with one another while also collecting unique tokens related to their passions. And for theatre, this will be the next step towards changing the relationship with the fanbase.
Third Act is one such marketplace where fans can gather to collect, trade, and sell unique theatre NFTs. Partnering with Broadway productions and personalities, marketplaces like Third Act are able to engage with fans outside of the three-hour run time of a show. They're also able to work closely with shows to not only just capitalize on theatre fans' unslakable thirst for collectibles and paraphernalia, but to assist in the marketing of shows as well.
Building hype for shows through NFTs is something other industries are already doing. AMC's CEO, Adam Aron, has suggested that the movie theatre chain may look into selling NFT tickets. Imagine the hype there would be if the next Hamilton was selling a limited number of NFT tickets, and once they're gone, they're gone forever.
The relationship between the fan and the show is changing as quickly as technology is. And as the theatre industry moves further into the digital age, it will be important to preserve the art form's past. But in order to do that, the industry will need to bring itself into the future. While doing that may seem like a daunting task, it is a necessary one to make sure the relationship between fans and productions remains strong.