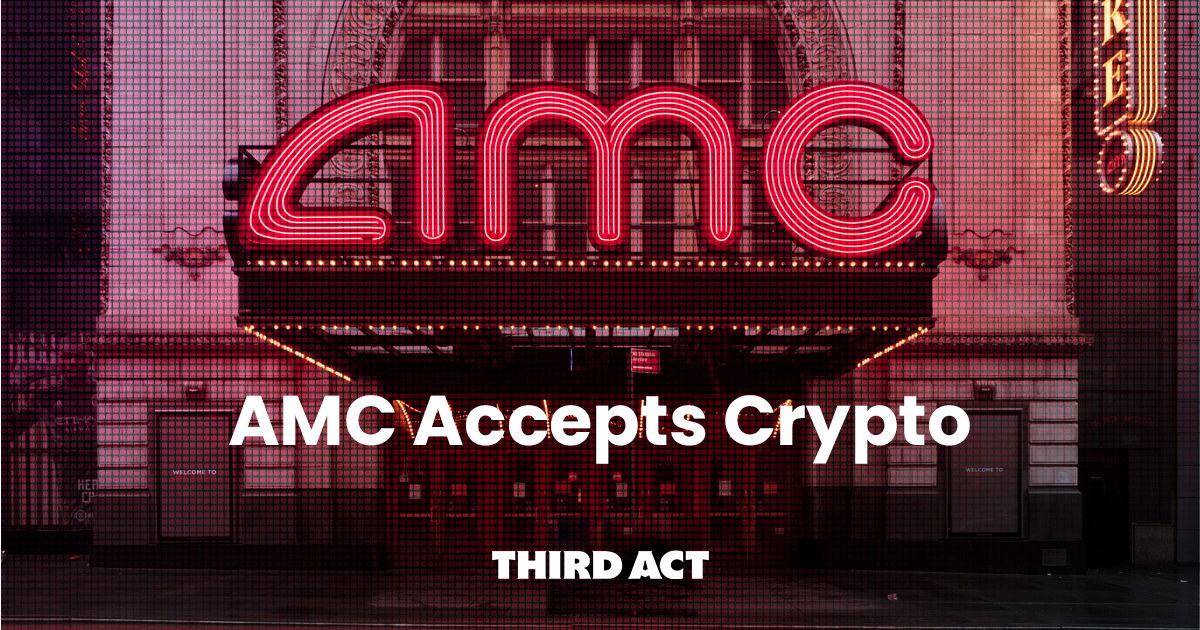 Dogecoin, a cryptocurrency started as a joke, is now being taken seriously by the largest theatre chain in the United States. AMC Theaters recently announced that it will accept the "memecoin" along with other more "serious" cryptocurrencies like Bitcoin as a payment option for its digital gift cards.
As more companies in both the retail and entertainment sectors begin adopting cryptocurrency, it is exciting to think about where live theatre factors into this new space.
One way live theatre can take advantage of cryptocurrencies is through an approach similar to AMC's. Accepting crypto as a form of payment for tickets and merch is a pretty clear-cut way the live theatre industry can adopt the emerging everyday use of crypto. But there are other interesting ways crypto can be utilized by both theatres and productions that are a bit more inventive.
Many companies, including AMC, are beginning to look into the growing NFT market. The CEO of AMC, Adam Aron, is looking at NFTs as a way to bring in an alternative revenue stream. "There are some ideas that have surfaced which I think could create real value for AMC," Aron told CNBC's Fast Money. "One of the ones I particularly love is to make commemorative movie tickets as an NFT."
Live theatre productions could do something similar. Tickets and playbills are both pretty obvious candidates for NFTs. But unlike movie theatres, live theatre has a built-in tradition of collector culture. Theatre fans line up during intermission and after the show to purchase souvenirs. The passion theatre fans have for collectibles easily translates into the burgeoning NFT market, and it seems that there is more potential for live theatre to adopt the use of NFTs than even movie theatres have.
There are already companies that are helping to introduce theatre fans to the world of NFTs. For instance, Third Act has partnered with productions and Broadway personalities to produce one-of-a-kind digital collectibles. Selling these collectibles has allowed productions to open new streams of revenue, as 10% of all transactions go directly to the productions that the NFT is associated with.
As more industries look toward the future and adopt the use of cryptocurrency, the live theatre industry should take note of what companies like AMC are doing in order to stay ahead of the curve. And while Dogecoin may turn out to be nothing more than a meme, cryptocurrency, in general, has already become a permanent fixture in the entertainment economy, and one that live theatre should begin to adopt.